Warren Altschwager and his partner, Debbie Avery, took over the Loxton Funeral home from the Bradtke family in June 2017, and have already become known for their unique style, offering a variety of funeral service options.
Leon Bradtke had operated the business for almost 70 years, having acquired the business from his father.
Warren has ten years' experience in the funeral business; working for two prominent family-owned funeral homes in Adelaide, the latter being Alfred James and Sons. Warren gained experience in all aspects of the funeral industry and gained recognised expertise as a mortician.
Born and bred in Loxton, Warren fulfilled a long-time dream to own his own Funeral business.
Altschwager Family Funerals are initially operating from the existing Bradtke facilities, but plans are in place for better suited premises for the company's future needs.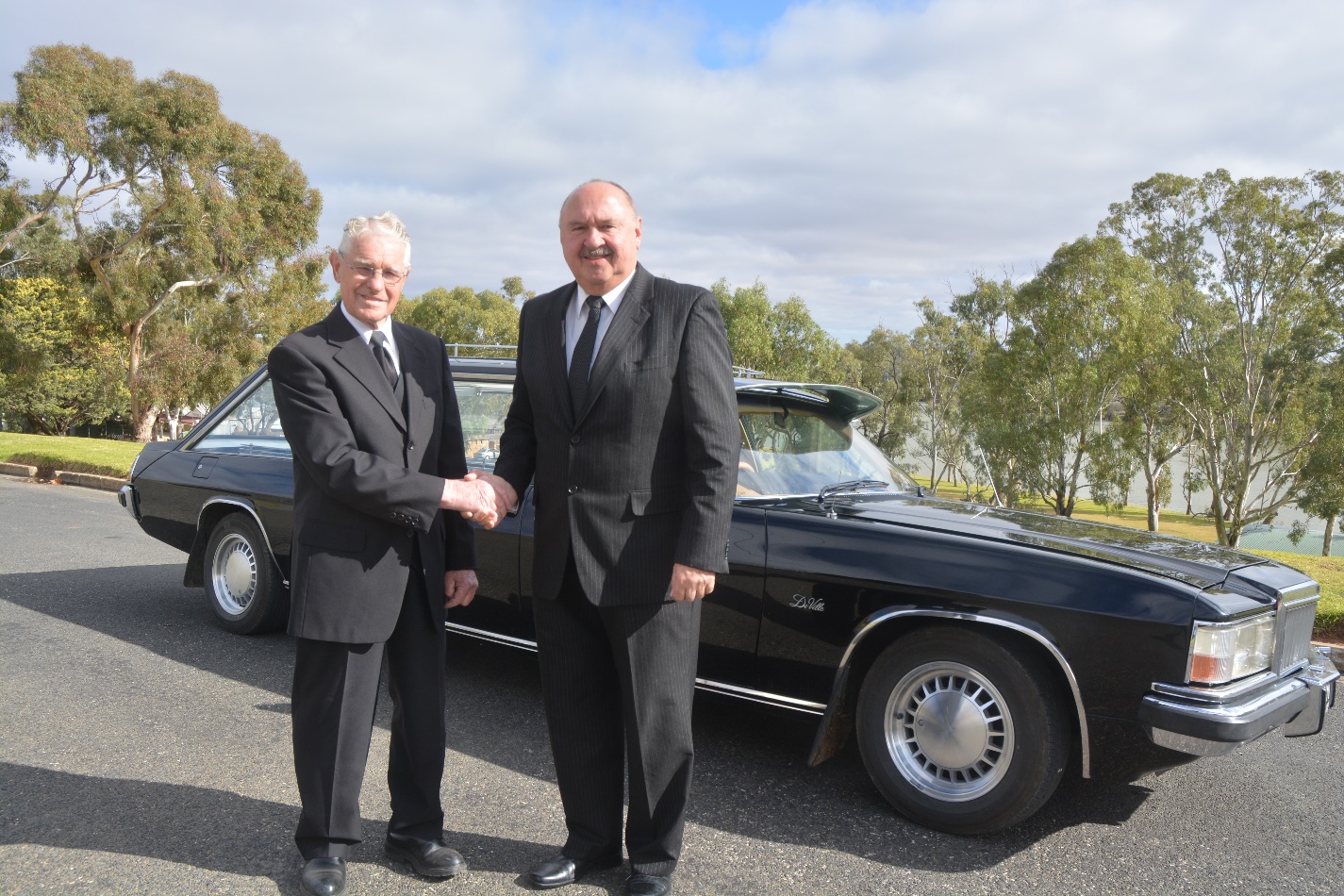 Leon and Warren